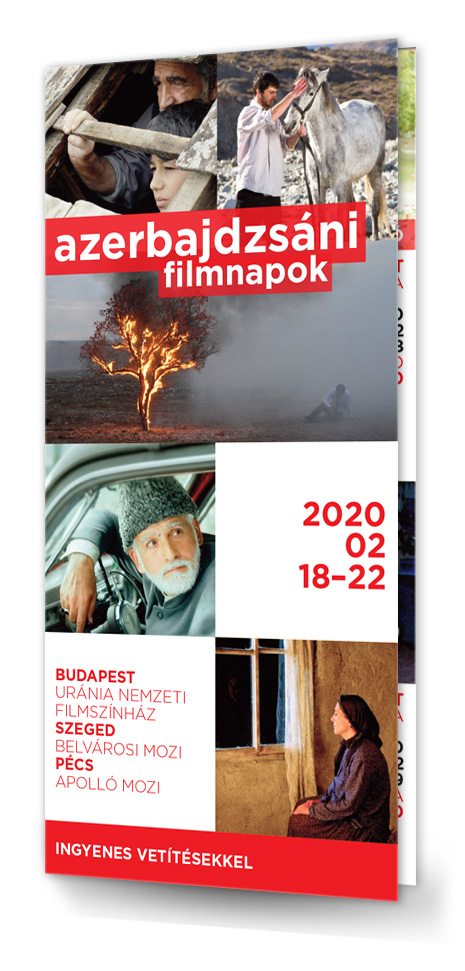 Azerbaijan Film Days is the program of the Ministry of Culture of the Republic of Azerbaijan, supported by the Ministry of Human Capacities of Hungary and jointly organized by the Embassy of the Republic of Azerbaijan and Urania National Film Theatre between the 18. and 22. February 2020 at the venues in Budapest, Szeged and Pécs.

In Budapest, the event takles place at Urania, where one art house drama, one box office romantic comedy and short documentaries on Azerbaijan weill be shown.
Entry is free, but registration is required. For registration please click on the titles of the movies and fill out the registration form.
Screenings at Urania
FEBRUARY 18, 2020, TUESDAY 7 pm – OPENING SCREENING
Pomegranate Orchard
drama, 2017, dir: Ilgar Najaf, 90'
in Azeri language, with Hungarian subtitles

FEBRUARY 19, 2020, WEDNESDAY 7 pm
Too Many Coincidences
romantic comedy, 2016 , dir: Ülviyya Könül, 97'
in English and Azeri languages, with Hungarian subtitles

FEBRUARY 20, 2020, THURSDAY 7 pm
Short documentaries on Azerbaijan
short documenaries, 57'

To see the program at the other venues, please visit:
Szeged: Belvárosi Mozi
Pécs: Apollo Mozi